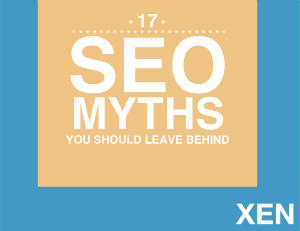 Hi there
Here at XEN, we want to make your life as easy as possible. That's why we've developed this ebook -- so that you can learn how to avoid wasting time on outdated SEO ideas.
We all know how important a website is to a business's online strategy, but what does it really take to have a great website that drives visitors, leads and revenue?
This free, 23-page guide dispels some of the common misconceptions about SEO.
Once you read this Ebook, you'll understand:
how Google finds and indexes sites
the importance of links
the real value of META descriptions
how social and SEO work together
how important your Home page is
where SEO fits in with Inbound Marketing
Grab your free copy over to the right, and start optimizing your SEO knowledge!